Here she is, all 9 pounds of her! This is the latest addition to our family, my cousin's baby girl. This was the first time I was able to see her so of course I wanted to sneak in some photos for her Mom. I remember when her big brother was born, we were all hovering around, 'posing' him and getting some photos with my old point & shoot camera. Looking back, I can tell my passion was there, just hiding at the time. =)
Back to baby "H"! Isn't she just the cutest!! Three weeks old and slept great for the hour I photographed her!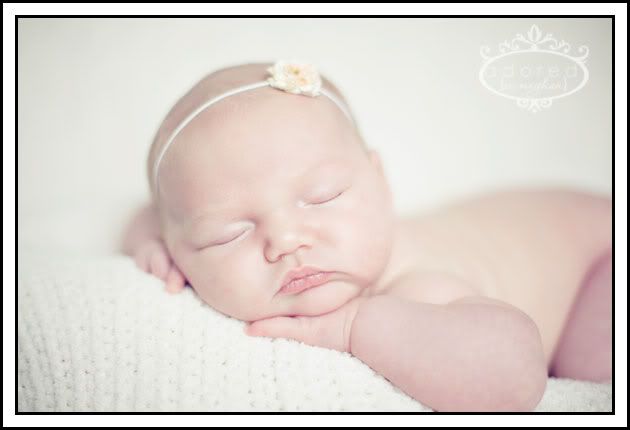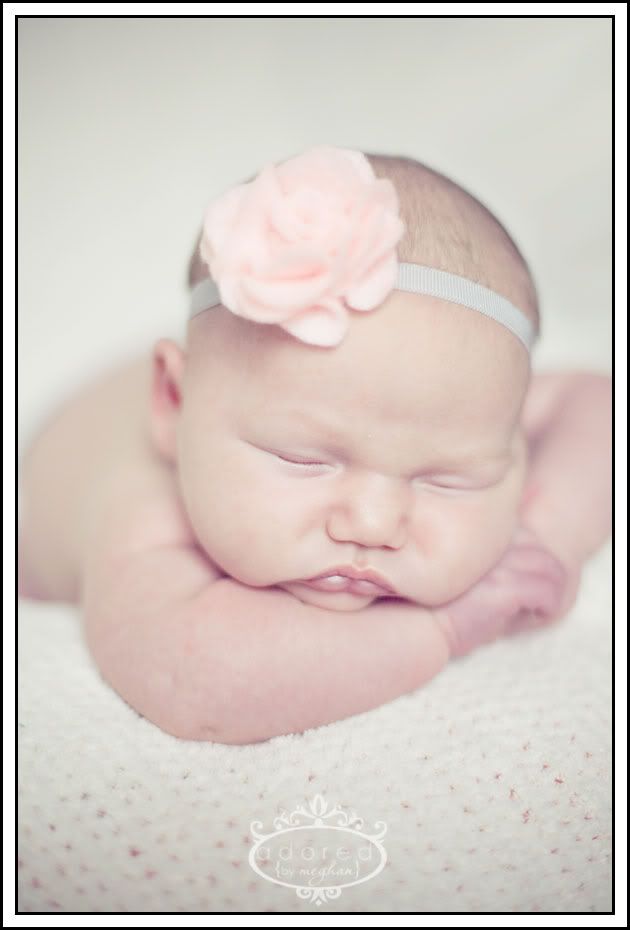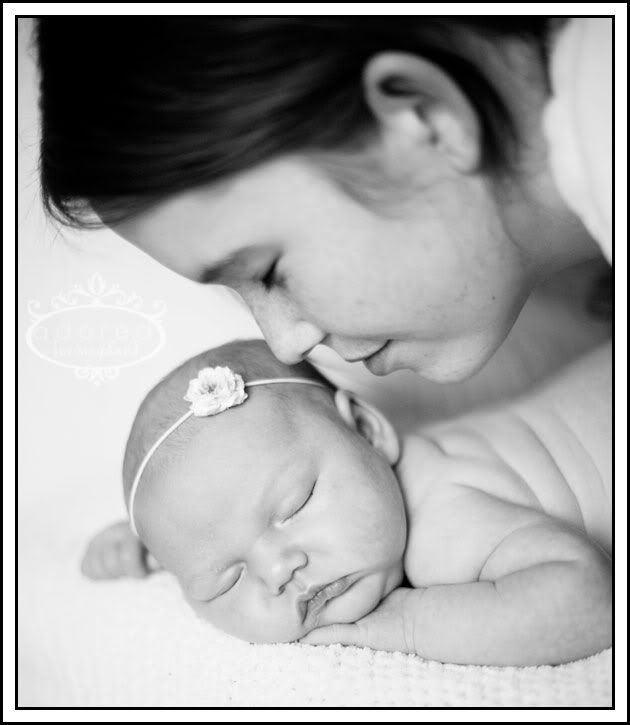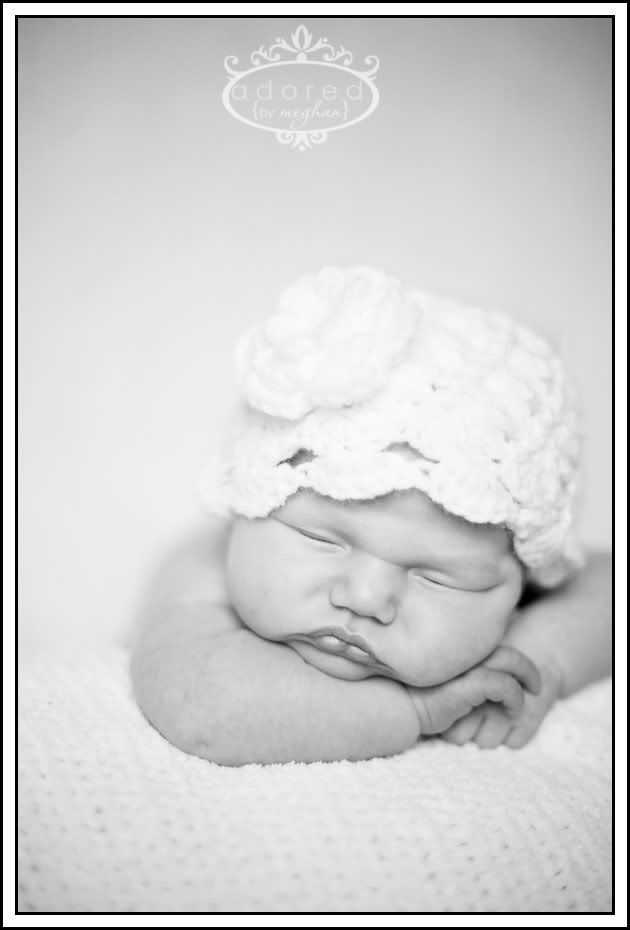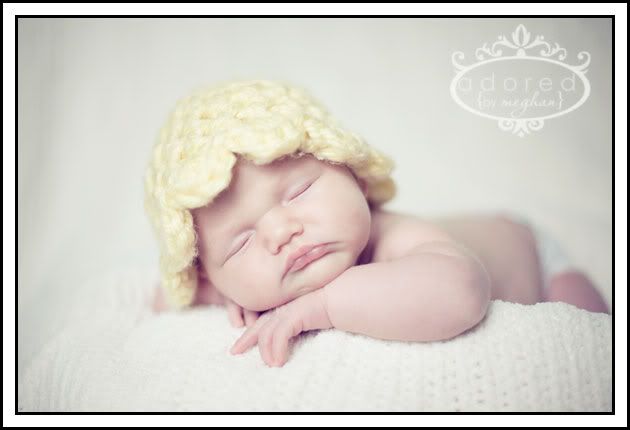 And can you tell I'm ready for all these Spring babies to start making their appearances!