I was very excited when this Mommy sent me an email to set up a session. 1. she had found me through Google (yay!), and 2. she had twins! I'm not sure what it is about twins, maybe that my brothers are twins, maybe the deep, down longing to have twins (ha!), or what, but I am having this serious itch to photograph them at least! Although, these were not newborns, these were 11 week old twins! I was completely prepared for a very tough session, I mean, after all, they were 11 weeks already, and they had a 20 month old brother we were going to try to wrangle in for the photos, but everything worked out pretty smooth, for the most part =) These little boys were as cute as could be, but I do feel a tad sad for Mom, she's the only gal in the house!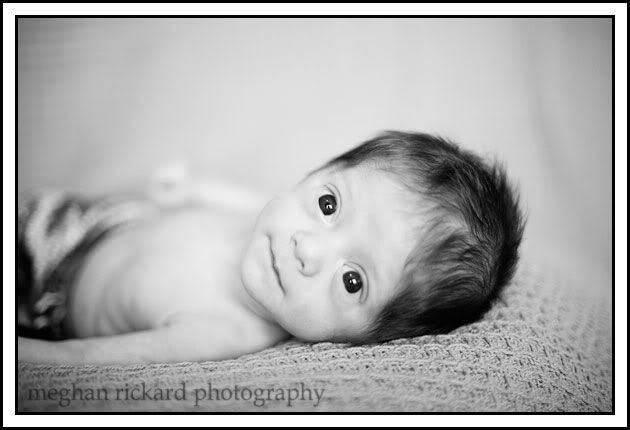 Aren't these some of the cutest knit pants ever! His brother had some just as cute!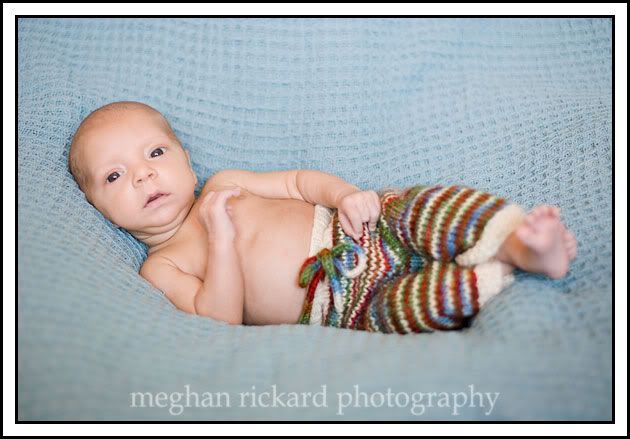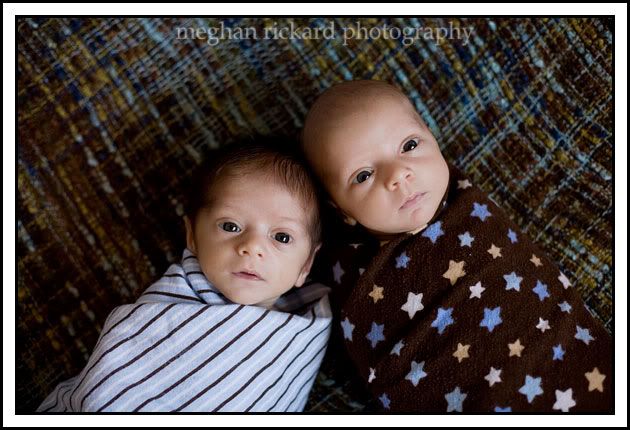 And their big brother had lashes from here to infinity! He was such a ham and so smart!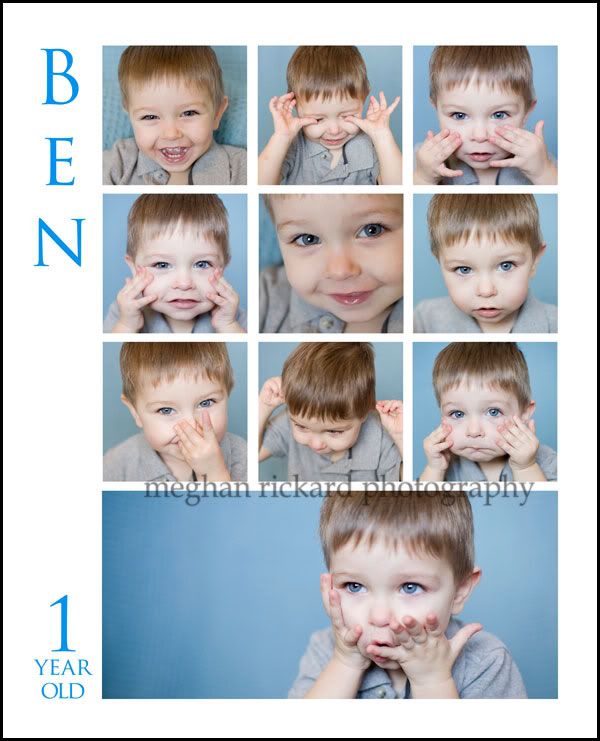 And of course, with these ages you're going to have at least one outtake =P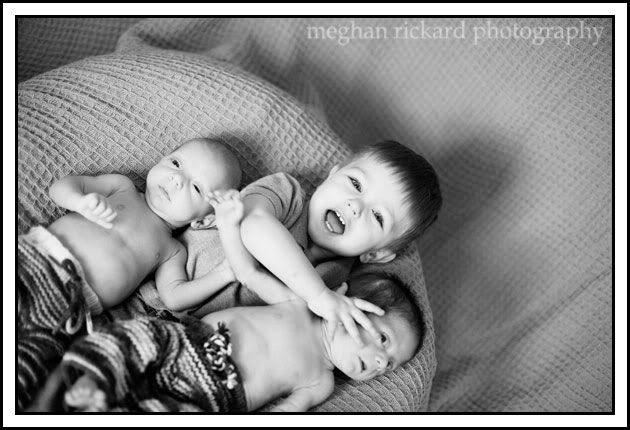 Thank you "H" family and I hope you'll have me back as the twinsies & Big Brother "B" get bigger!!